Articles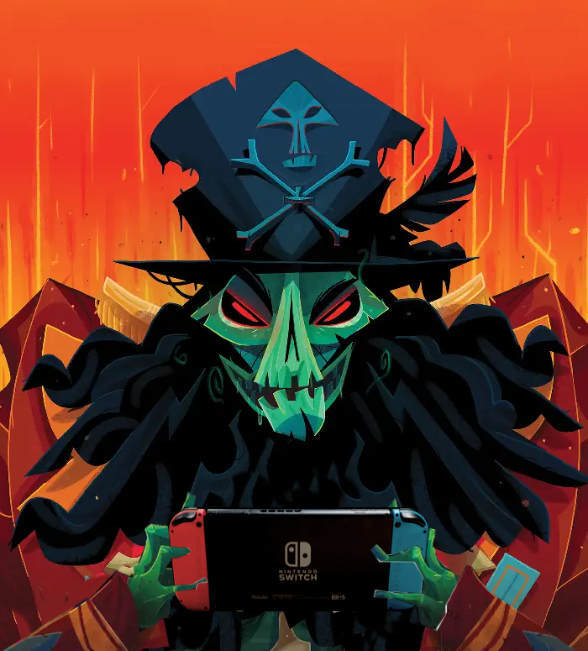 Remi Returns to Return to Monkey Island
Devil Is in the Details
Clockwise: (1) The SCUMM Bar chef might be the MVP of ReMI. (2) The cut ending: Dave and Ron's letter, in-game? Or something different? (Join our forums for this type of speculation!) (3/4)The fate of the three cover pirates from The Secret of Monkey Island. Notice that Purcell's signature from the box art made its way on the right-hand pirate's coat.
A proper Monkey Island game is filled with oddities, blink-and-you'll-miss-it type of details. And ReMI is deceivingly deep on that.
While I do miss the multitude of ways one could use inventory items in the previous games, most of the time, that just resulted in variations of I can't do that. And in ReMI, there is more depth to the interaction you can do. Think you'll get the same response every time you look at an item? Try to click it again. And while conversations tended to have a hard finish, ReMI allows you to keep talking to characters in greater detail. A prime example is having The SCUMM Bar chef list off his many ideas after receiving a bailout. Or, keep ringing the LeShip bell to hear many, many motivational speeches from LeChuck. And, while you're at it, use the monocle on the shackle in front of the ship. It's not highlighted, yet it will give you the code to the key you can use to free Wally.
I do wonder how many of us got that far into the weeds of interaction. We have been conditioned into how a conversation or a Look At... works that I'm not sure ReMI's density has gotten its fair do's. If you haven't gone click-happy in your previous playthroughs, I urge you to do so the next time around. (Though knowing our readership, I'm sure you're way past that.)
Things to see, things to do (clockwise): Make sure to climb back and check the spyglass while on Monkey Island. In Big Whoop, Lemonhead makes an appearance on top of the mast. And you can bring with you the musical skulls from Monkey Island. Or leave them, some of them, and/or Murray. The choices are reflected on your ship.
I mean,

.
By now, I'm sure you're well versed in the many endings, as well as the Cogg Island easter egg. If not, we have an article here with more information. And we documented all the endings because we clearly have problems.
Consider this an encouragement to give ReMI a replay if you haven't already done so.