Articles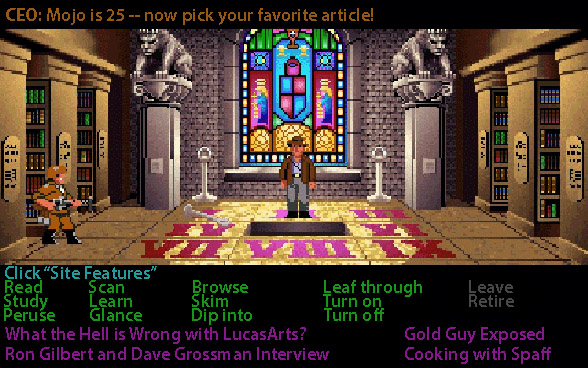 25 Years of Mojo: Staff Picks
Introduction
Hey guys, the readership is probably expecting an anniversary article of some sort. Any ideas to sate the little bastards that don't involve much work on our part? How viable you figure ChatGPT is for this sort of self-congratulatory claptrap? Hang on, let me try something...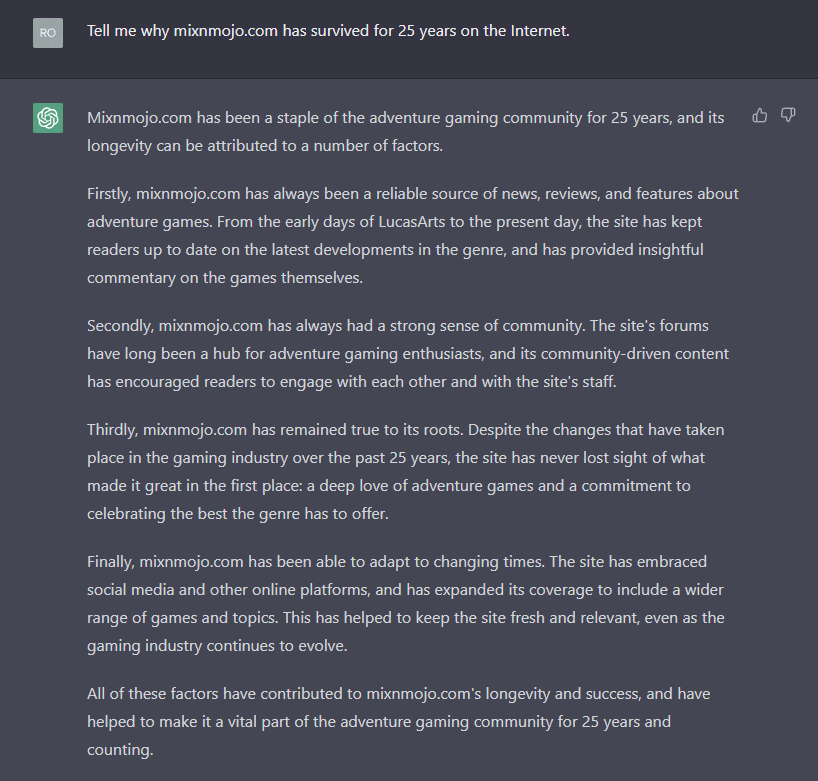 Aw hell, we're not going to be able to outsource this, are we. Wait, is this mic on? Can they hear what we're saying?
Ahem! Hello, there. Thank you for coming. Over the quarter of a century that Mixnmojo has existed, from its humble origins in 1997 under Spaff's loose, commune-like "order" to its highly corporatized present under Thrik's merciless fist, literally hundreds of articles have been written -- eleven of them, quite good.
And so we staff got together and thought, what with Mojo having been retrospective'd into the ground over the years, that we'd mark this special anniversary in a different way, by sharing our personal favorite Mojo articles, with the reasons why they make the grade. Staff both past and present were invited to contribute, and you can find their selections across the following pages.
There's no reason to let us have all the fun, either. Share your own unforgettable (for better or worse) Mojo memories in the companion forum thread.