29 Feb, 2016, 15:58 | Posted by: Jennifer | Be the first to comment!
The Day of the Devs lounge is coming
. This event, an incarnation of the Day of the Devs event that is held jointly by Double Fine and iam8bit, is being held this year at the Game Developer's Conference.
There will be a Day of the Devs lounge that, according to the GDC event schedule, will be held every day of the convention (from Monday March 14 to Friday March 18) from 10AM to 5PM PST.
There will be 12 games shown off at this year's Day of the Devs:
So, if you're heading to the GDC, make sure to stop by the Day of the Devs lounge to play Day of the Tentacle Remastered and Headlander for yourself, and give the other games a try while you're at it.

24 Feb, 2016, 22:28 | Posted by: Jason | Comments: 1
And it is Zak McClendon*, former Design Director at 2K Marin and Harmonix who's probably best known for his work on BioShock 2.
Will he successfully design a more challenging level than the Meat Circus, or will he utterly fail at his duties? Oh, let's not stress him out just yet. He deserves to enjoy the moment.
*Unfunny Zak McKracken pun removed at the discretion of the Mojo Quality Assessment Bureau.

20 Feb, 2016, 03:41 | Posted by: Jennifer | Be the first to comment!
Telltale's Back to the Future: The Game is joining the ranks of The Wolf Among Us in getting a comic adaptation of the game's story.
IDW Publishing, the current rights holders for comic stories utilizing the Back to the Future license, is going to be adapting Telltale's story as Back to the Future: Citizen Brown. The first issue is going to be released on May 25, 2016. You can pre-order it at bttf.net now.

15 Feb, 2016, 19:41 | Posted by: Remi | Comments: 1
I mean, we really feel we can't let anyone out of the cult, and thus we consider
Firewatch
OUR game. Maybe you do not, of course, and therefore we also
review it
. For you. Our friend. Ish.
read it
!

12 Feb, 2016, 14:32 | Posted by: Jason | Source: Gamasutra | Be the first to comment!
They just can't get enough! This time out, Gamasutra chatted with Tim about Double Fine's continued success with raising money, as demonstrated recently by the (partially) crowdfunded Psychonauts 2: Benny Fideleo's Revenge. Read it because that's just a good habit.

11 Feb, 2016, 16:08 | Posted by: Jennifer | Be the first to comment!
It turns out that the quick release schedule of Minecraft: Story Mode isn't a fluke after all. Their three episode Walking Dead: Michonne miniseries will be released on a monthly schedule.
The first episode is coming out for computer platforms (no Linux yet though, but hopefully their Linux testing period yields results soon) and consoles (except for Wii U) on the 23rd of February, and the iOS and Android versions will be following, two days later, on the 25th.
Beyond that, they've already announced the release months for episodes two and three. Episode two will be releasing in March, followed by episode three in April. Hopefully this is a sign that their future releases, from Batman and beyond, will be released on a similar schedule.

10 Feb, 2016, 11:56 | Posted by: Jennifer | Comments: 1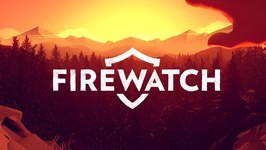 Firewatch is now out for Windows, Mac, and Linux on Steam and PlayStation 4 on PSN.
I've played through the first day, and it's lovely so far. We'll have a review up on it soon (so within the next year or so in Mojo Time™).

10 Feb, 2016, 11:55 | Posted by: Jason | Be the first to comment!
If you're a smart little catfish you've probably been watching Double Fine's "Devs Play" on Youtube for some time now. While terrific, the series is not usually germane enough for us to highlight here on the incredibly crowded front page, but I really must acknowledge the latest episode, in which Tim asks Michel Ancel questions about Beyond Good & Evil while Double Fine producer Greg Rice plays said seminal masterpiece:
Tim Schafer as good at teasing out some great anecdotes from Ancel including that the famously polite Miyamoto was kind of a dick in his assessment of the game at E3, and how one of the game's hovercraft was modeled after the limo in Full Throttle. There's also a good story about a naked Italian man. Better than mine, anyhow.
For his part, Schafer draws a spiritual connection between the game and the Psychonauts franchise. And fails to coax out a release date for Beyond Good & Evil 2.

10 Feb, 2016, 11:53 | Posted by: Jason | Comments: 4
Backstory here.
Comments: 4

Tweet this


02 Feb, 2016, 22:51 | Posted by: Jennifer | Comments: 3
Campo Santo
updated their blog with news
that their debut game, Firewatch, is
now available to pre-order on Steam
. It's currently available for a pre-order discount of 10% off it's usual price of $20. It can also be purchased at Steam in a bundle with the soundtrack, also for 10% off.
It will be released for Windows, Mac, Linux, and PlayStation 4 on February 9. PlayStation Plus members will be able to purchase it on PlayStation 4 on launch day for 10% off as well!
Comments: 3

Tweet this

By Month
By Categories
| | |
| --- | --- |
| Adventure | Before or After April, '10 |
| Autumn Moon | Before or After April, '10 |
| Behind Mojo | Before or After April, '10 |
| Community | Before or After April, '10 |
| Console | Before or After April, '10 |
| Crackpot | Before or After April, '10 |
| Developer | Before or After April, '10 |
| Double Fine | Before or After April, '10 |
| Film and TV | Before or After April, '10 |
| House of Mojo | Before or After April, '10 |
| Irresponsible Games | Before or After April, '10 |
| LFNetwork | Before or After April, '10 |
| LucasArts | Before or After April, '10 |
| Mac | Before or After April, '10 |
| Miscellaneous | Before or After April, '10 |
| MunkyFun | Before or After April, '10 |
| Ron Gilbert | Before or After April, '10 |
| Star Wars | Before or After April, '10 |
| Telltale Games | Before or After April, '10 |
Search
Loading