Articles

The Big Sites - The Scumm Bar
www.thescummbar.com
The following images apear courtesy of their creators.
Welcome to the final part of this article on the old days.
This part was meant to be presented at the time of The SCUMM Bar's birthday last month, but things got hectic.
So, now, may I present the site that started it all: The SCUMM Bar!
Way back in the day, I played and loved Monkey Island 1 + 2. Then, a few years later, my friend bought a PC, and the Internet was discovered by us. The first thing we looked up was Monkey Island, and after spending several hours trawling through some really bad sites, we found The SCUMM Bar.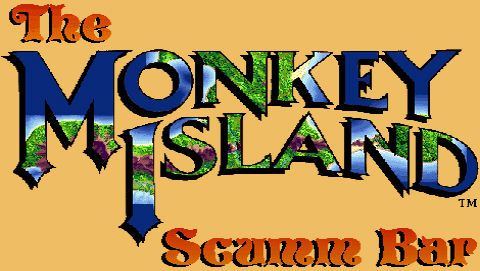 The SCUMM Bar didnt look amazing; it wasn't immediately recognized as a fantastic place to be, but it had everything a pirate wannabe could want: music, pictures, demos, news, a novel - more! It instantly became my favourite site and has never left that position.
The site inspired me and many others to make their own sites. I've already interviewed Joonas Linkola about his feelings on TSB, and SnesGirl thought highly of it.
So how and why did this one site stand out above the rest?
How did it start? What was going on? Who made it? Why? (Argh, I'm getting a headache!) Many people now believe Ignacious Cheese is the owner of The SCUMM Bar, but I know the truth. Let's talk to Skyfox: the REAL owner of TSB.
Spaff:
How have you seen your site evolve over the years (a brief history)?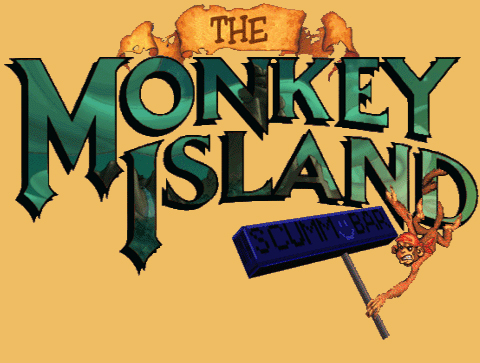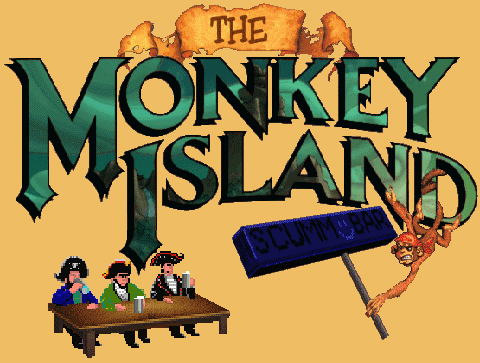 Skyfox:
Well, as I said before, the site started out as a way to learn HTML... so, as you can imagine, it looked pretty awful. It had a water background, and I really liked it, but I got quite a few emails from people begging for me to change it, as they couldn't read some text... but stubborn me didn't want to! As I slowly learned more HTML and more about Paint Shop Pro, the site slowly began to look better, using images for headlines, tables and such.
I wanted to make my site original. I wanted to have stuff that nobody else would have... so I used the Novel of Monkey Island that my friend Chris Gerrard was writing (4 years on and he still hasn't got past part 1!), and I also added the Quotes section (got the idea from a quote game a friend and I used to play in History lessons, the #monkey-island crew will know about it) and also added the Posting Zone, which I'm sure no one else had at the time. It also had to have downloads... downloads are important! I was always quite proud of how The SCUMM Bar looked... but let's be honest, my computer art skills really stink! So the next big step in the evolution of The SCUMM Bar was the art. When a friend offered to do the art and showed me a few samples, I was gobsmacked. It made the site sooo much nicer to look at. So it's at this point that I really stopped being the ONLY person to work on the SCUMM Bar... now I have 6 Staff to help with the news updates and it makes it so much more fun. Thanks to all the staff... your help is much appreciated!
Spaff:
What has been your favourite moment in the history of your site?
Skyfox:
This is an easy one! It was at that TalkCity event with the CMI Project Leaders... Larry Ahern and Johnathan Ackley, when they recommended everyone to go visit The SCUMM Bar. I was taken totally by surprise.. I had no idea someone from LEC had even visited my site, and for them to mention it like that made my year! It was then I realized that The SCUMM Bar had actually become quite popular!
Spaff:
Any big future plans?
Skyfox:
Yep... I think you know something about that one, Spaff ;)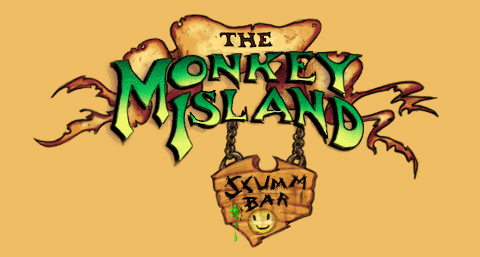 Spaff:
Which was your favourite design of your site?
Skyfox: It certainly has to be the current design; the art is fantastic and has no annoying frames. Plus, it's really easy to update now... people told me for years "Get a CGI Script! Get a CGI Script!" but did I listen?? Noooooooo.
Spaff:
Which was your favourite Monkey Island site, other than the ones belonging to you, SNESgirl, and Swordmaster?
Skyfox:
My fave Monkey Island would have to be the first I ever found... it was by a guy from Greece, and I can't for the life of me remember his name or the name of the site, it may have just been 'The Unofficial Monkey Island Site.' It had a lovely purple colour to it, and although it wasn't updated too often, I used to check it out all the time.
So there we have it, straight from the monkey's mouth. I hope you have enjoyed this final part of the Old Days article. I may well open it up with a few more parts in the future, if I can think of any. A follow up article on the history of this site (Mojo, of course) will surely arise at some point.
A conclusion then? The old days ruled, so much ethusiasm, so many sites, no big corporate monster sites.. whatsoever.
Certainly no LEC Sites as big as Mixnmojo is...I guess filled the niche! I loved it back then, Ithink we all did, and if you missed it - bad luck, but i hope you enjoy everything that this whole community does to entertain others, I know I do.
Thanks for reading!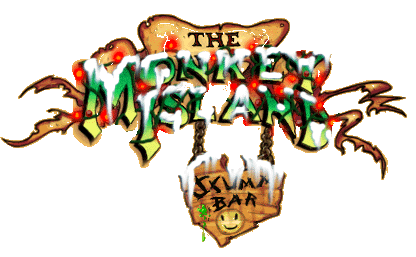 I would like to thank the following people who have contributedto this in some way: Skyfox,Snesgirl, Swordmaster, Marek, DJG, Jake, Narrative anyone who madeany of those animated GIFs, etc etc the list goes on and on....