What does Dave Fox say?
22 Sep, 2018, 19:22 | Posted by: jp-30 | Source: Twitter

Former LucasFilm Games developer David Fox is hosting a slew of Zak McKracken & LucasArts activities at the Cervignano Film Fest this weekend. There

may even be

is a livestream

on at this very moment (Saturday 22 September 20:00 – 23:00 CEST or 11am-2pm PDT)

. The video of his LucasArts presentation from the day before will also be available soon.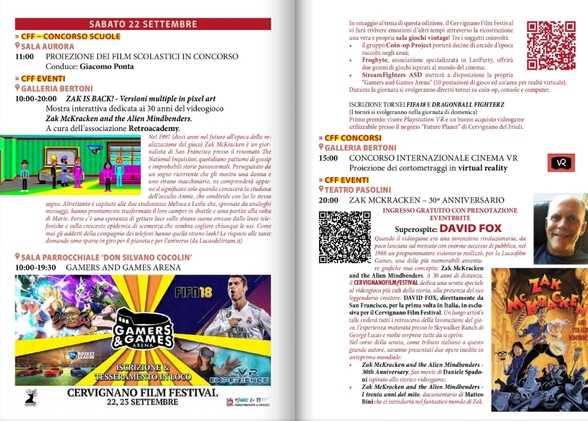 Livestream archive is on Facebook here, and will likely end up on the festival youtube channel here (where there are already other Zak related clips.