We're not far from the first part of the seminal SeMI-expansion release, and even with my tepid expectations I have downloaded Sea of Thieves. Hey, Monkey Island is Monkey Island, right? Right! And, over at the forums calls for new crews has already started. If I understand it correctly, Thieves allow for four-person parties, so if you haven't joined one yet, now is the time to do so. In other words, jump on our forums and start organizing. I have no clue if there are any particular ways for crews to intermingle—I saw some mentions of fleets—but this also seems like a good way to spread the glory of the Mojo community. And create free grassroots advertising for us be part of something bigger.
To continue the SeMI chatter, more after the cut.
Not all of you have subscribed to our newsletter, The Adventurer, which means you've missed out on some SeMI musings. So, let's have a look at a few details from the trailer.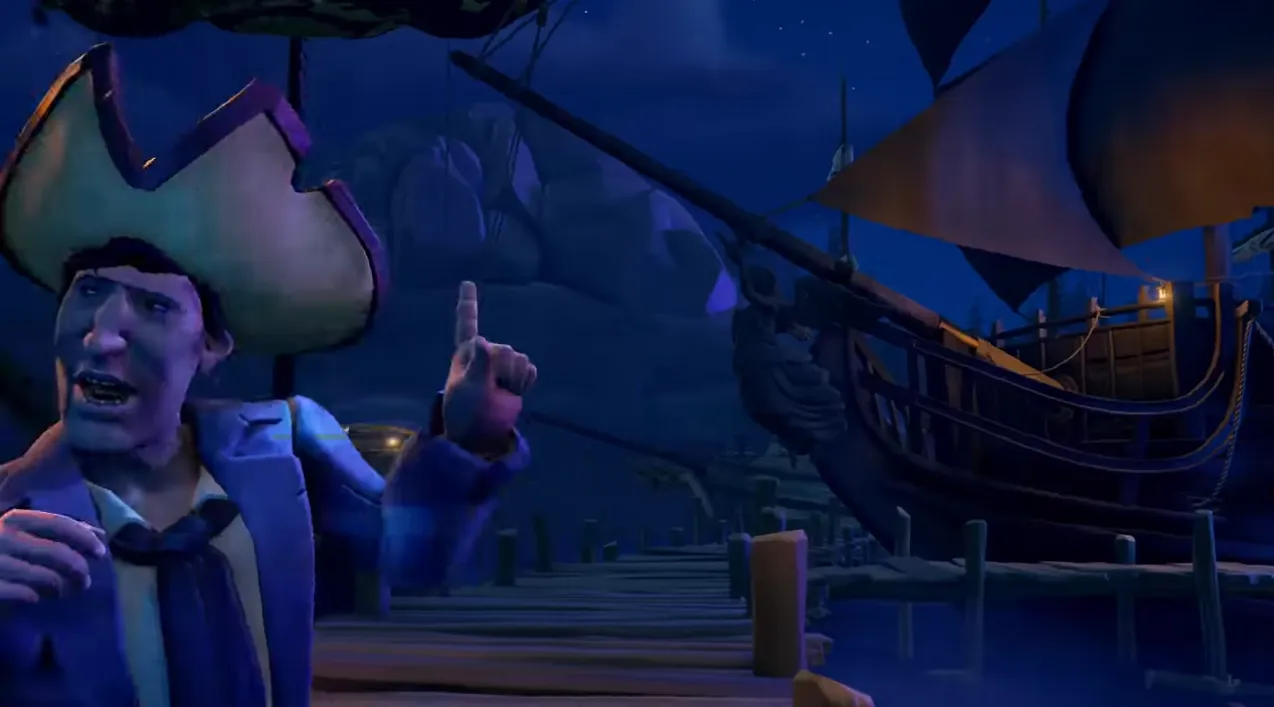 First, Stan is trying to push the ship from Pirates of the Caribbean, the Black Pearl. It makes sense, of course, as Thieves already had an expansion pack for the movies. Meanwhile, over in the Governor's Mansion, Guybrush has repurposed a portrait of LeChuck as a knife board. And is that a model of the Sea Monkey?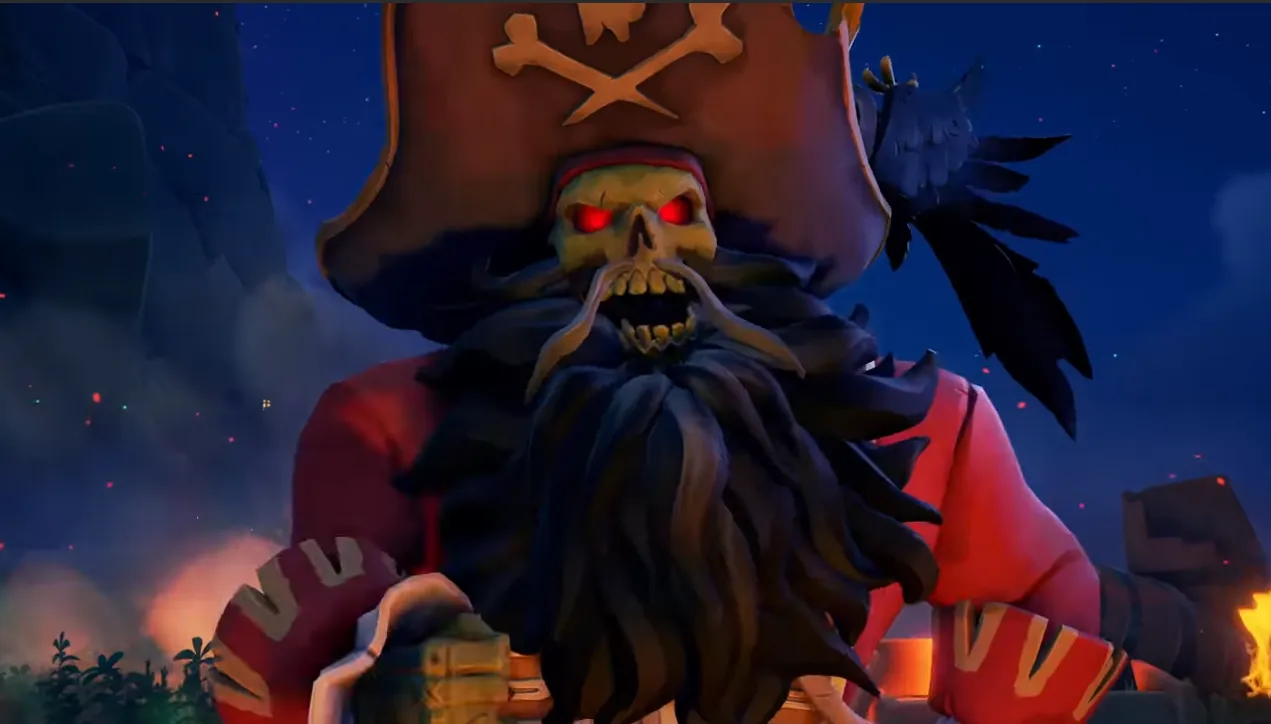 Steve Purcell's iconic crow-in-the-hat makes its return, and Murray may seemingly be a larger part of the quests.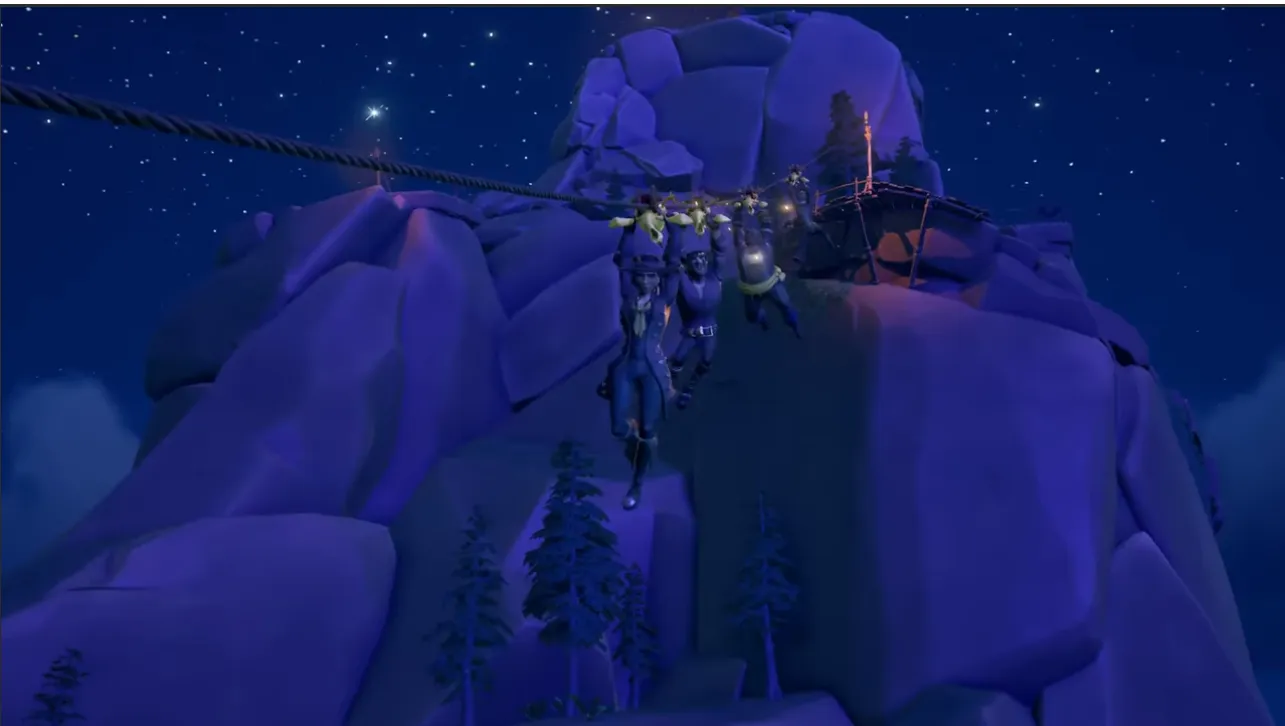 Not surprisingly we'll return to Hook Island—the chickens still have pulleys—and… Look, I know she just has a generic pirate look, but I like to imagine there is a Ghost Pirates of Vooju Island reference in the game. Jason's favorite, Blue Belly, has yet to make an appearance.
Now stop forcing me to repeat myself and subscribe to our newsletter already.