Those revived forums are paying for themselves! The venerable "monkeyboobs" started a thread upon noticing the following submission on Unseen64:
A good few years ago I was contacted by one of the lead devs of the original Zombies Ate My Neighbours game. He was a fan of the channel and thanked me for making a video on the franchise :)
If that wasn't cool enough he then went on to explain that a TRUE sequel was pitched but sadly not successful. Here are a couple of pics he showed me from that original pitch. The plan was that I would interview him and show off more, but sadly that never happened :(
We have lost contact over the last couple of years now and I have been sitting on these images for a long time not really knowing what to do with them! So, before I accidentally delete them I feel it is best that I share them with the world :P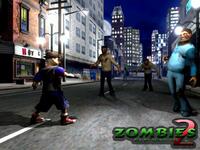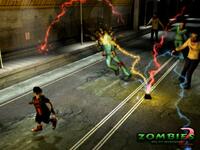 Zombies Ate My Neighbors (1993) has had an impressively unsuccessful time of getting continuations off the ground. The only direct sequel was Ghoul Patrol (1994), which began its life as an unrelated game before the Zombies protagonists were slapped on it at the eleventh hour. In terms of gameplay if not genre, Herc's Adventures (1997) could quite reasonably be thought of as a third installment, while a proposed tribute game called Demons Ate My Neighbors looks to be going for something much more faithful to the original.
The book Rogue Leaders revealed that LucasArts began work on another game that was intended to be kindred to Zombies back in 2000. The game, code named Sawyer, was abandoned when its team was reassigned to Star Wars: Bounty Hunter. Concept art can be seen here. Is Sawyer the same game as this alleged Zombies Ate My Neighbors 2, or something different altogether? We may never know, but dropping a quirky game in favor of an Attack of the Clones tie-in is some classic turn-of-the-century LucasArts.