Look, I don't know what this is all about. el "LucasTones" Tee came running in, screaming about a new Monkey Island poster by Steve Purcell, and that it's for sale right here. That page turned out to be in French, so I'm out beyond that.
elTee mumbled something about some French book about the making of The Secret of Monkey Island, and that's where the painting is from, but, really, who cares? You can get a poster by Steve Purcell, and that's more than you deserve. Run and spend €40, cold, hard, cash right now.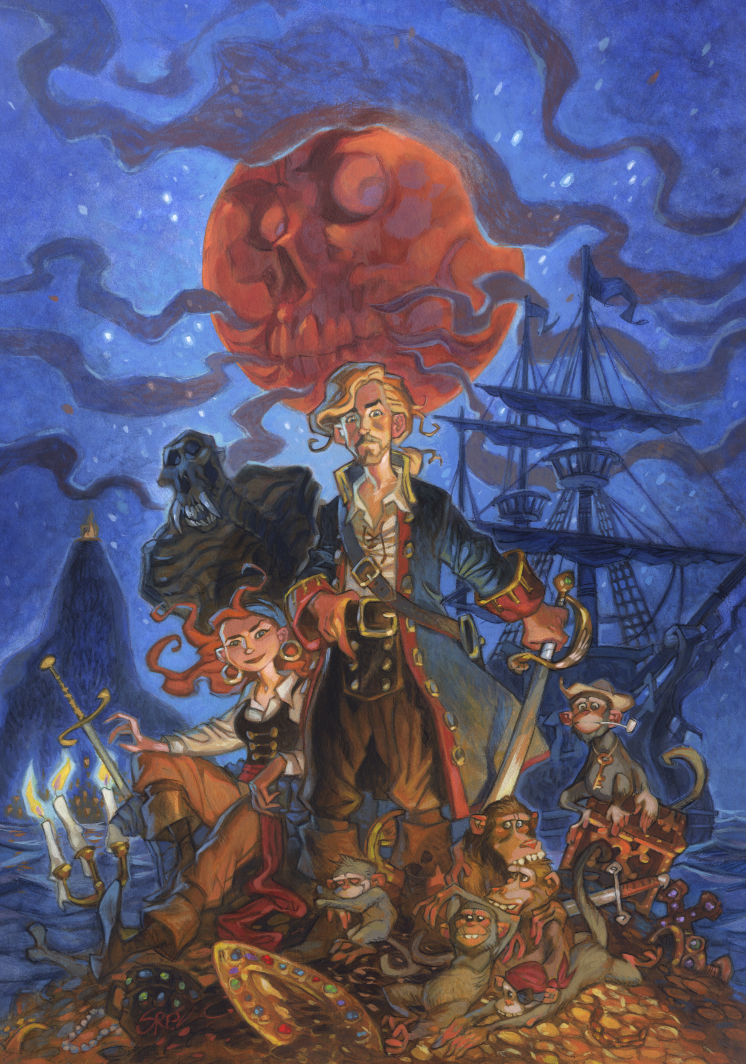 Update! Doug "Mojo 9" Tabacco brings word of an English language ordering page.