Taken from the
TT Games website
; TT Games is supporting British charity
Red Nose Day
by offering a special secret cheat code for LEGO Star Wars II (on PlayStation 2, Xbox 360, PC and Gamecube).
It puts red noses on all the characters in the game ? from Han Solo to the Emperor. See classic Star Wars scenes as you?ve never imagined them!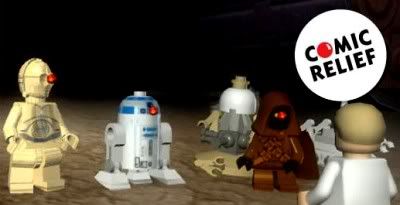 All they ask is that you make a donation to the charity, of any amount you can afford, suggested donation is ?1.
See here for more details