Last week we discussed the work being done on Grim Fandango by a group of highly intelligent and attractive LucasArts fans, who were fiddling behind the hood of the game, to enhance the graphics.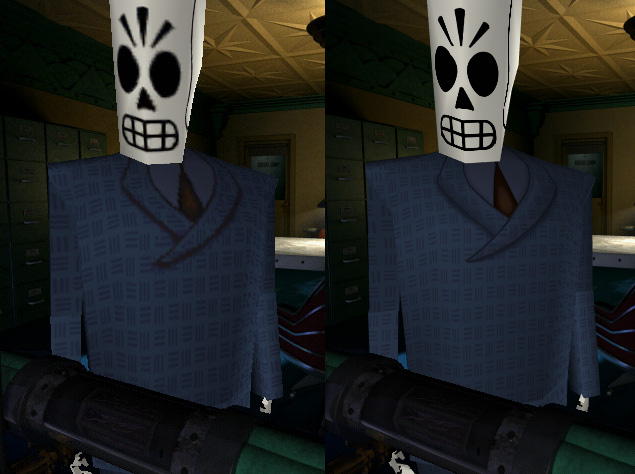 Since Daniel thinks a mega-byte is something you get from a large mosquito, and the last game Gabriel played was Koronis Rift on the Atari 800, we decided to get an expert on the show to tell us more details; and nobody is more expert than Thunderpeel, who is one of the main people behind the project, and who has recently established an exciting blog giving details and advertising progress!
This week's show also contains two new jingles, Roger's thoughts on the Hector games, (published by Telltale), and, of course, a weekly round-up of the news.
Listen below, or go to our [audiolink=53]media section[/audiolink] to download a higher quality copy. Subscribe in iTunes here. Thanks to Roger 'Zaarin' Roger for editing and producing.