Maniac Mansion and Zak McKracken and the Alien Mindbenders have been irreversibly tied together ever since that can of chainsaw gasoline was found on Mars, but a new fan game is taking it to a whole other level. Below is the spiel for Zak the Maniac - An Interactive Music Video: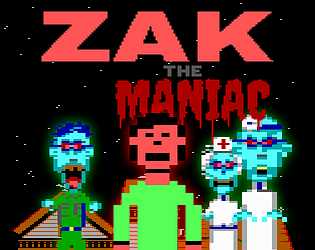 Zak McKracken finds himself exploring the haunted mansion of the Edison family. Something has gone seriously wrong -- and if ghostly hauntings weren't bad enough, a band is using the dungeon as their rehearsal space.
This game is released as an "interactive music video" for Error 47's cover/mash-up of the Zak McKracken and Maniac Mansion theme tunes. The song is included in the download.
You can download the game and the cover tune that suggested it right here.
Source: Error 47