In "no duh" news, it seems that the U.S. is getting a widespread, if fleeting, re-release of Raiders of the Lost Ark to properly set the table for Dial of Destiny. You'll wanna check your local showtimes for information accurate to your area, but it's looking like all the big chains (AMC, Regal, Cinemark) are participating and will run the movie on Sunday, June 4th and Wednesday, June 7th. Hopefully the presentation is the real deal (a DCP) and not any of that simulcast nonsense.
No word on any of the sequels getting the big screen treatment, though you can always pester your local art house. Failing that, the UHDs that came out two years ago are rather fantastic for all your marathoning needs. The glorious reds of Temple of Doom have never been more vulgar.
In other Indy news, a new still has been shared from Dial. It shows Indy next to a character named Teddy (Ethann Isidore), who will it seems do some sidekicking during the oft-glimpsed Tangier section of the movie.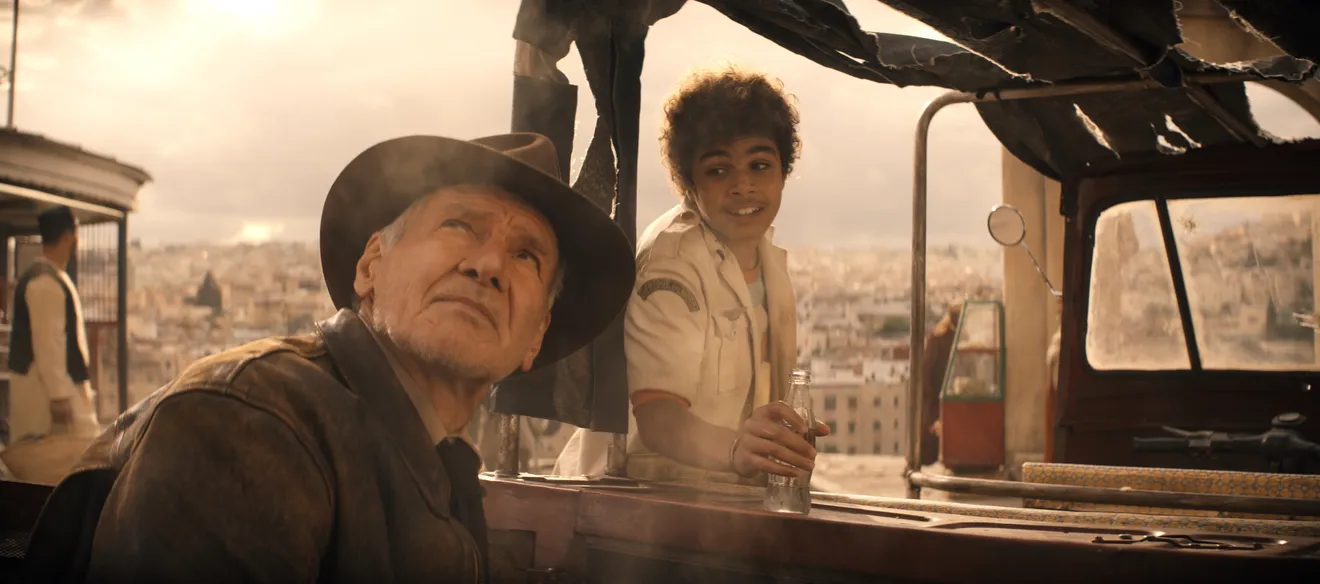 Source: Fandango