An interesting phenomenon of big franchise movies with their attendant merchandising tie-ins is that the toys sometime scoop the marketing machine. The logistical need for this stuff to be manufactured well ahead of time by the licensed partners, and the wacky calendar vagaries that can result, has historically led to reveals coming from unexpected places. I seem to vaguely recall that product descriptions for LEGO sets and the like back in 2007-2008 exposed otherwise shrouded story and character elements from Crystal Skull way in advance of the movie, for example.
Anyway, the tradition continues with Indy 5 -- Hasbro's putting out a whole bunch of future landfill fodder for all the Indy movies, including something called a "Worlds of Adventure" line aimed at younger children. Phoebe Waller-Bridge's character from the upcoming movie made the cut, and the packaging for her ends up unveiling her surname and presumably her vehicle of choice. Meet Helena Shaw: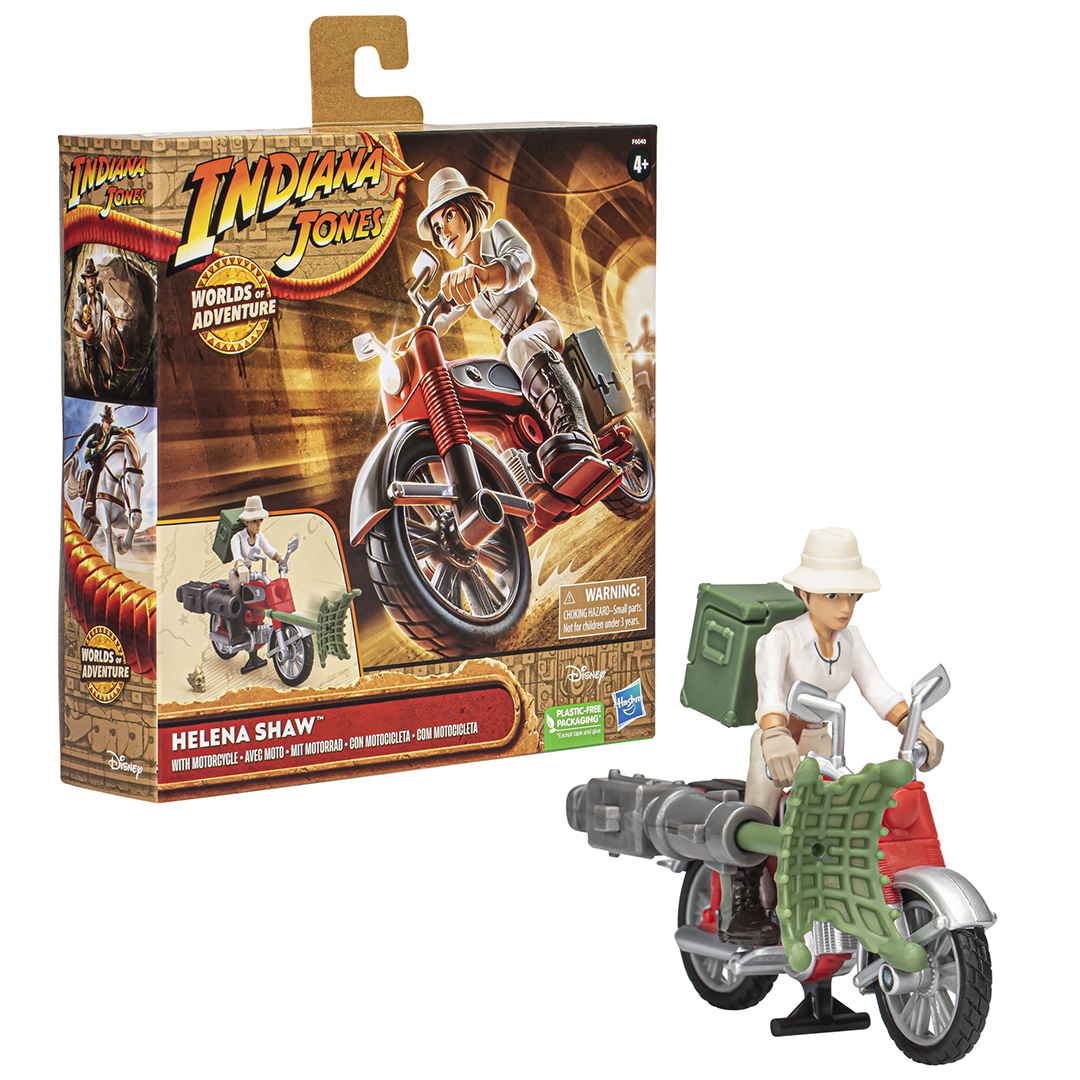 Once your heart rate settles back down, there's also the similarly detailed figure below for Mads Mikkelsen's villainous Jürgen Voller, helpfully stripped of his Nazi iconography. I wanna say this character's full name may have already been revealed elsewhere, but hey, now you know he might be piloting that aircraft in the movie, so there's really no reason to go to the cinema at this point: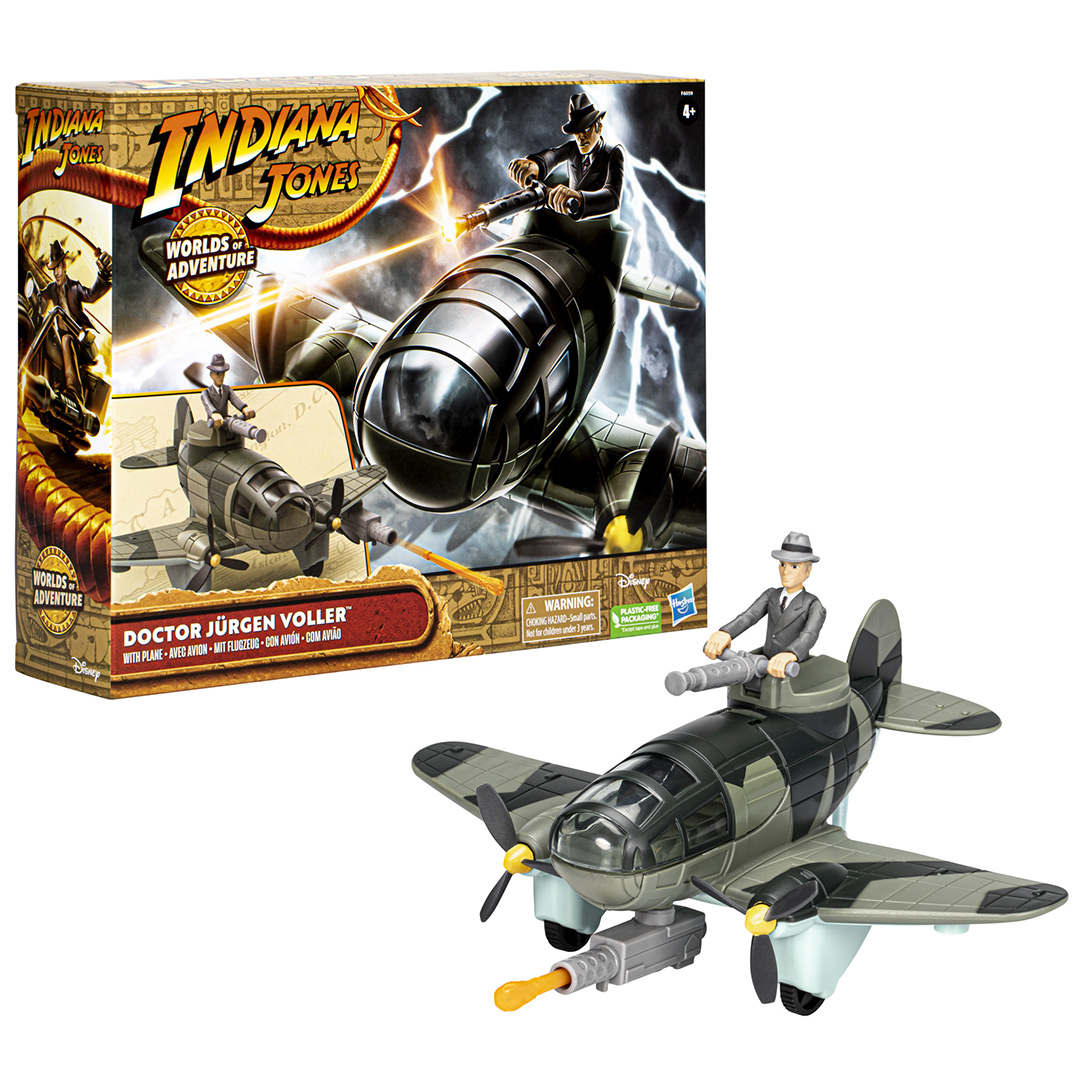 You can ensure the continued celibacy of your day by checking out Hasbro's full line-up at Lucasfilm.com.