Using the official A Vampyre Story Facebook page, Bill has posed a cryptic question. See it at the bottom of this post, because that's apparently the only place images will work. Good gravy, this site.
A Vampyre 2: A Bat's Tale entered production immediately after the original game back in 2008, but months later the plug was pulled by its publisher Crimson Cow Games. Because they still had the rights, Bill was unable to try to shop the project around or go the crowdfunding route, leaving the sequel in indefinite limbo.
So why is Bill gauging fan interest now? Have the rights lapsed back to him, or is he trying to gather evidence to show Crimson Cow that there's an audience that justifies revving the machine back up? Is Crimson Cow even in business anymore?
Whatever's going on, send an email to Bill at the email address below, and let him know that you need A Vampyre Story 2 more than you need potable water.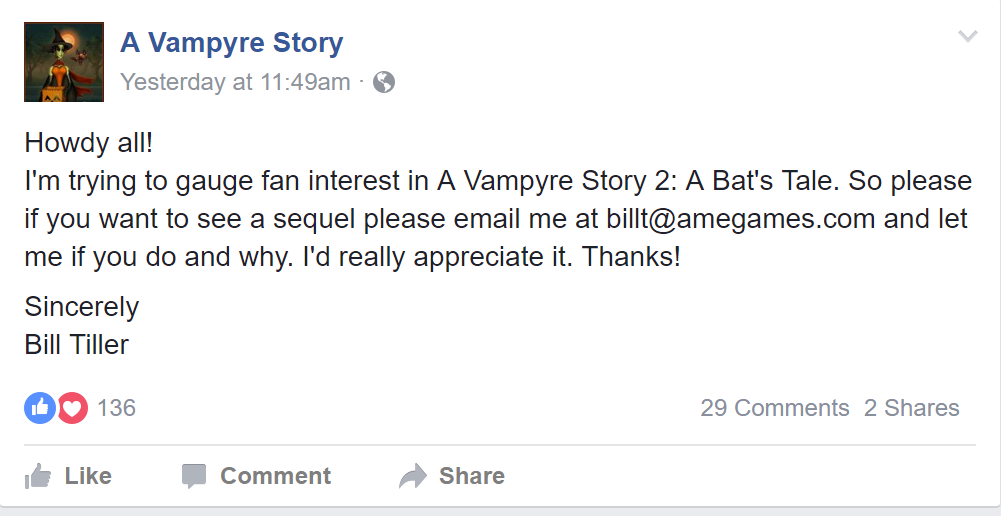 (Click to enlarge)
Source: Facebook