As we reported earlier in the summer, Bill Tiller teamed up with the publisher Zoom-Platform to get A Vampyre Story in fighting shape for newer machines during a self-imposed hiatus from digital storefronts. The title has relaunched on Steam at a discounted price and armed with various updates, which you can find laid out here.
The occasion was seen as grounds to relaunch the long-kaput Autumn Moon web site, complete with a refreshed logo: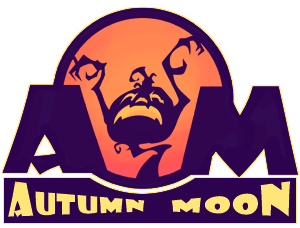 Could this signal a new lease on life for the label? Who knows, but in the meantime you gonna want that TruCoat them emotes, whatever those might be.
Source: Autumn Moon