Articles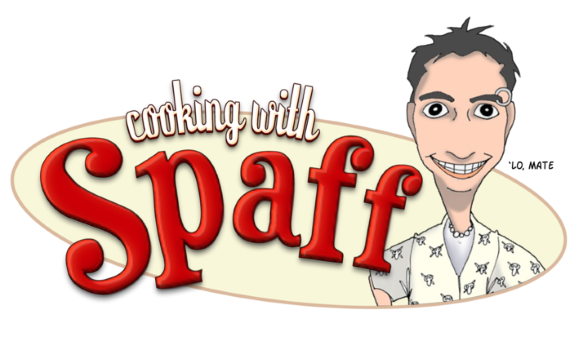 Cooking with Spaff #1
Page One
Cooking With Spaff #1: Dominic Armato
by James Spafford, photos by Edd Buffery
Welcome to the first part of my brand new feature: Cooking with me! In this article we will be talking to some great LucasArts employees both past and present, getting their favourite recipes from them and then cooking the dish. You can cook along, it's gonna be great fun!
Now, I'm not renowned for being a chef, but im going to do my best to replicate these culinary delights, some fancy and some easy!
We are starting of this week with a lovely pasta dish from Dominic Armato. Next time we have a tuna bake from Mr Public Relations: Tom Sarris. But right now, lets learn about this week's celebrity chef!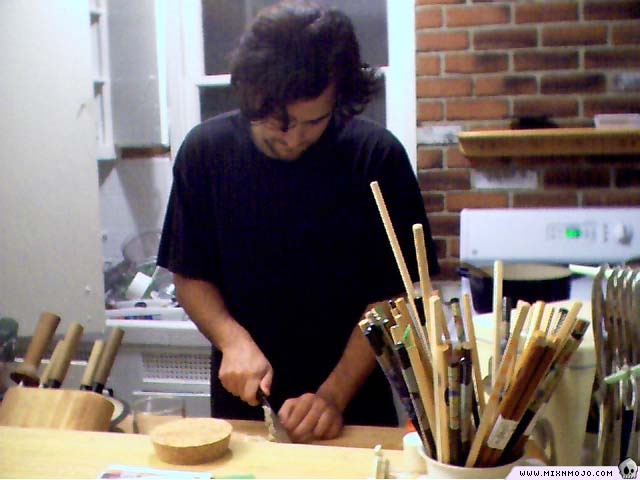 Dominic Armato first came to our attention as the brilliant voice actor behind Guybrush Threepwood in The Curse of Monkey Island in 1997. He then decided to come and chat to us in #monkey-island and since then has been a good friend of Mixnmojo and the community. He of course voiced Guybrush in hte follow up game - Escape From Monkey Island in 2000. It wasn't until E3 2001 that we finally caught up with him in real life and he spent a few days with us showing us the sights of L.A. and Disneyland. One night, one very late night, we had to update Mixnmojo with the latest E3 news and it took an age. Dom, being the good man that he is, let us update from his house and cooked pasta for all 8 of us! Months later I had the sudden urge to taste Dom's pasta sauce again, and asked him for the recipe... Hey presto, this article was born!
Without further ado I'll pass you over to Dom for the ingredients