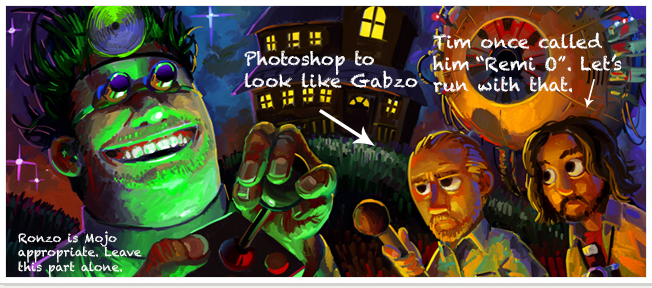 In the wake of Jason's recent, controversial comments which served to demean the upcoming re-release of the beloved N64 classic Star Wars Episode 1: Racer, we have decided that he does not reflect Mixnmojo's values and have invited him to pursue new career opportunities, effective immediately.
We did not come to this decision lightly, and imagine there may be some who consider that Jason's remarks, however insensitive, are not grounds for dismissal. We would agree, were it a first offense. But in fact it is a continuation of a pattern of behavior Jason has exhibited for over a decade.
Consider this news post from January 2007, shortly after it was announced that Traxion, a rhythm-based PSP game being developed by Kuju Entertainment, had been cancelled by LucasArts. The game's demise had already been reported on, and more than enough derision had already been directed at it. Enough was enough. But Jason just couldn't help but make one more snide remark at Traxion's expense, spurring Jake to speak truth to power in the comments:
"Everyone's being so hard on Traxion :( I have no idea what that game was, or if it was good at all, or anything, but Kuju - the developer of Traxion - is a cool studio and they don't deserve to be abused. Go play Batallion Wars on the Gamecube and then come back and dump on them again. It will be a lot harder to do."
We quite agree, Jake. And while Mojo prides itself in allowing its staffers to voice their opinions without fear of reprisal, we must balance this ideal of editorial freedom with the responsibility that comes with the influential Alexa ranking of 2,529,964. In short, we can only offer wayward employees so many chances to change.
We wish Jason only the best in his future endeavors and hope to continue to provide a safe environment for an audience that has come to expect unwavering loyalty to a pod racing game. Please continue to hold us to account and help us honor our pledge to do better.
God bless,
The Mojo Management
Comment from ThunderPeel2001
He only has himself to blame

Comment from Scummbuddy
Your late April Fool's got me good

Comment from Rum_Rogers
More Larry content now.

Comment from AlfredJ
This is a good website.

Allowed bbcodes:
[i] - Italized text
[b] - Bolded text
[url=http://example.com]Name[/url] - Creates a hyperlink
[quote=author]Quote[/quote] - Creates a quote box
[del] - Strikethrough
Fuck the Thumb, I'm heading to Tasty-BaconMojo!
Staff Blogs
Wait... - "Does anyone from Mojo actually have a blog?"

3 hours, 5 minutes ago