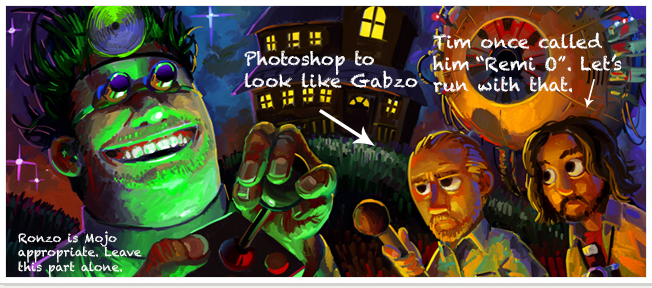 I love Tim Schafer, but every so often I remember that one time he spoiled the ending to Murder on the Orient Express for us—me, you, all of us—because deep beneath that teddy bear-like demeanour lies the heart of a monster. A monster whose heart Tim probably ate after stabbing through the chest. I've nursed the wound of this betrayal since August 15th, 2006. Sometimes I think it's healed.
Allowed bbcodes:
[i] - Italized text
[b] - Bolded text
[url=http://example.com]Name[/url] - Creates a hyperlink
[quote=author]Quote[/quote] - Creates a quote box
[del] - Strikethrough
Fuck the Thumb, I'm heading to Tasty-BaconMojo!
Staff Blogs
Wait... - "Does anyone from Mojo actually have a blog?"

3 hours, 5 minutes ago