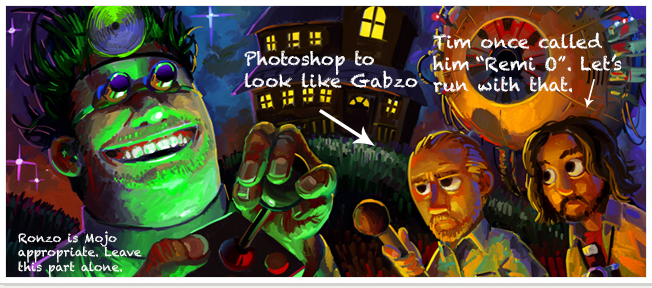 You may recall that, in the past ten years or so, we discovered to our joy/amazement that Mixnmojo.com is the only place on the entire Internet to use the phrase "sexy weekend in France." Thinking that this absurd claim to fame couldn't possibly be still true, I Googled and, well, see for yourself:

I don't get it, either; maybe France doesn't know diddlysquat about sexy weekends. But god bless the anonymous romantic who first Googled this into the collective Mojo consciousness, anyway.
Comment from AlfredJ
It's updates like this that make me think the contents of behind/frontpage Mojo should be flipped.

Allowed bbcodes:
[i] - Italized text
[b] - Bolded text
[url=http://example.com]Name[/url] - Creates a hyperlink
[quote=author]Quote[/quote] - Creates a quote box
[del] - Strikethrough
Fuck the Thumb, I'm heading to Tasty-BaconMojo!
Staff Blogs
Wait... - "Does anyone from Mojo actually have a blog?"

3 hours, 5 minutes ago