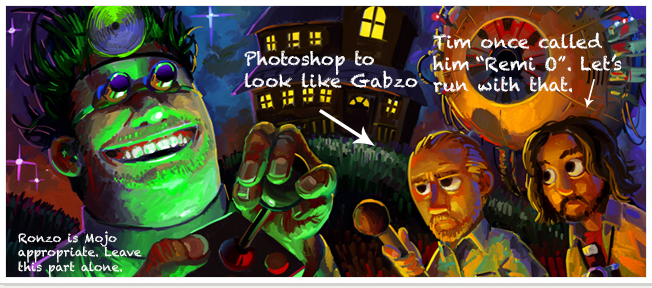 Mike Stemmle's Linkedin profile isn't just a resume, but a platform for expressing latent regret. Have a look at the LucasArts section and you'll see what I mean: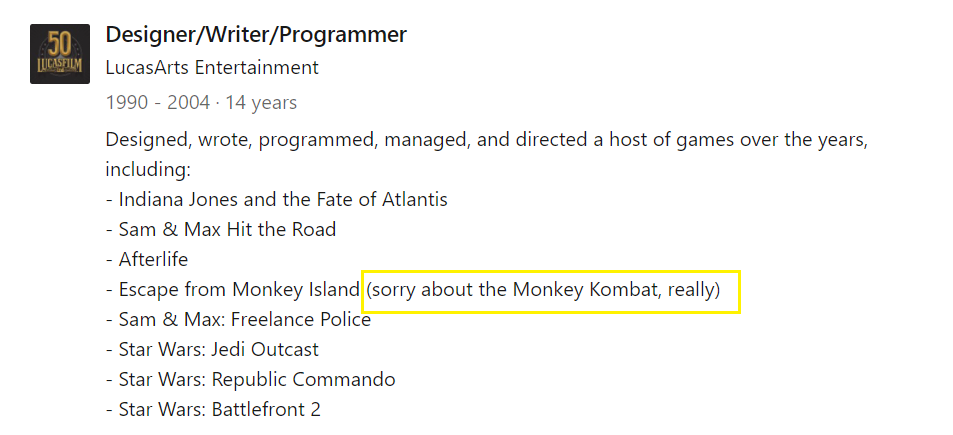 There, you see? He apologized. And that's more than you can say for whichever monster is responsible for that assemble-the-turtle-skeleton puzzle in The Dig. These people need to be held accountable.
Comment from Scummbuddy
Next time I see him I will offer him a hug... And then a match of Monkey Kombat

Allowed bbcodes:
[i] - Italized text
[b] - Bolded text
[url=http://example.com]Name[/url] - Creates a hyperlink
[quote=author]Quote[/quote] - Creates a quote box
[del] - Strikethrough
Fuck the Thumb, I'm heading to Tasty-BaconMojo!
Staff Blogs
Wait... - "Does anyone from Mojo actually have a blog?"

3 hours, 5 minutes ago