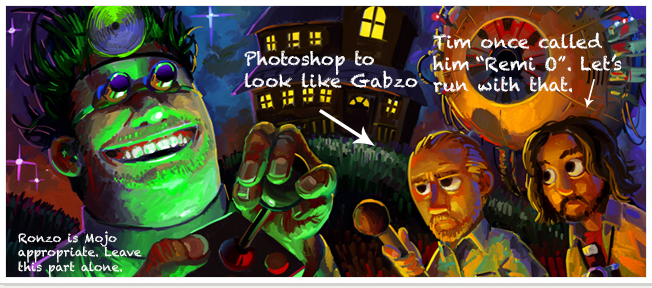 I said last year I was planning on reposting classic websites in the summer, but I had a tough year last year and my original plans didn't work out.
It's not done yet, but since I teased it so long ago, I thought I'd give a sneak peek. I'm posting this at Behind Mojo since almost none of the links are working yet, but at least you'll get to see some progress getting done.
http://wecmuseum.org/summerofsamandmax/
Comment from Kroms
Nostalgia bomb, good lord.

Comment from Scummbuddy
I do remember you saying you were looking rebuild the pages and so far it is looking really nice. Great job!

Allowed bbcodes:
[i] - Italized text
[b] - Bolded text
[url=http://example.com]Name[/url] - Creates a hyperlink
[quote=author]Quote[/quote] - Creates a quote box
[del] - Strikethrough
Fuck the Thumb, I'm heading to Tasty-BaconMojo!
Staff Blogs
Wait... - "Does anyone from Mojo actually have a blog?"

3 hours, 5 minutes ago