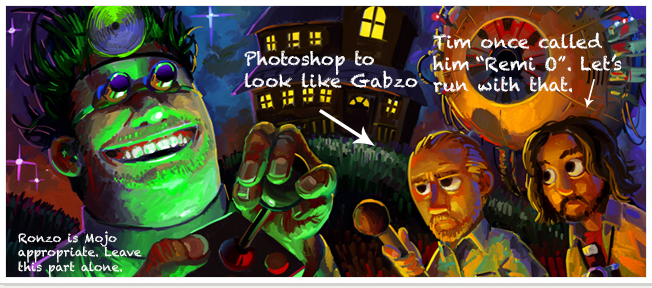 Our favorite Mr. Pibb fan, and somewhere in the top ten of favorite Mojo updaters over the last ten years is back! That's right, Jason's very own indie movie (not published by Mojo) has a trailer…
Not surprisingly, I'm a Dr. Pepper man myself, but good for Jason (and American Dad) for fighting the good fight!
Comment from AlfredJ
Is the tie-in adventure game out yet?

Comment from Remi
Bonus points to the guy who for whatever reason can stand Jason enough to show up in this movie, too.

Allowed bbcodes:
[i] - Italized text
[b] - Bolded text
[url=http://example.com]Name[/url] - Creates a hyperlink
[quote=author]Quote[/quote] - Creates a quote box
[del] - Strikethrough
Fuck the Thumb, I'm heading to Tasty-BaconMojo!
Staff Blogs
Wait... - "Does anyone from Mojo actually have a blog?"

3 hours, 5 minutes ago