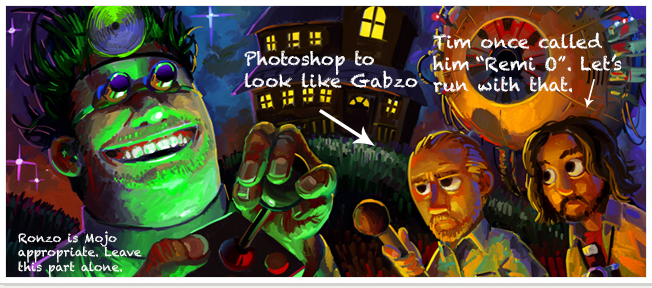 Yes, yes, you're all excited about a new Monkey Island, but there ain't no pancake so thin it ain't got two sides to it: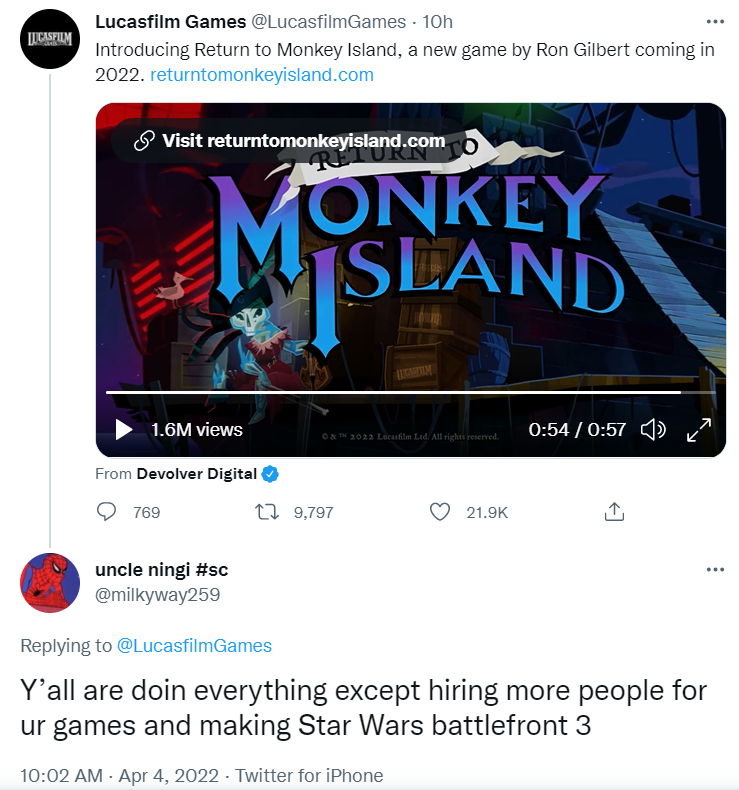 I mean, did Ron even consider Battlefront III's feelings when he took this selfish step? I'm just glad someone out there has the guts to speak for the underdog.
Comment from Rum Rogers
#SaveStar
Trek
Wars

Comment from AlfredJ
Adventure Games killed Star Wars games!!

Allowed bbcodes:
[i] - Italized text
[b] - Bolded text
[url=http://example.com]Name[/url] - Creates a hyperlink
[quote=author]Quote[/quote] - Creates a quote box
[del] - Strikethrough
Fuck the Thumb, I'm heading to Tasty-BaconMojo!
Staff Blogs
Wait... - "Does anyone from Mojo actually have a blog?"

3 hours, 5 minutes ago