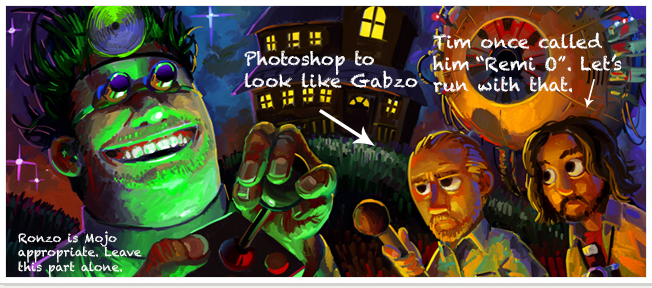 ...that the LUA Bar theme from Escape from Monkey Island is the Bigfoot Party theme from Sam & Max Hit the Road.
When were you planning on telling me this? Did you think it would not be germane?
Comment from valkian
Escape From Monkey Island? People have actually played that?

Comment from Huz
You WHAT?

Comment from Remi
Man, only ten years late on that one, Jason.

Allowed bbcodes:
[i] - Italized text
[b] - Bolded text
[url=http://example.com]Name[/url] - Creates a hyperlink
[quote=author]Quote[/quote] - Creates a quote box
[del] - Strikethrough
Fuck the Thumb, I'm heading to Tasty-BaconMojo!
Staff Blogs
Wait... - "Does anyone from Mojo actually have a blog?"

3 hours, 5 minutes ago