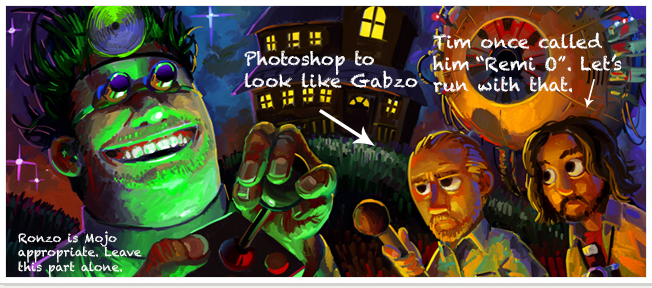 Kroms thinks we forgot to post about Talk Like A Pirate Day
. P'shaw.
Talking like pirates is so passé. Today's Pepperoni Pizza Day, but since didn't have enough pirates, we present a new holiday:
Pepperoni Pirate Day
You're welcome.
Comment from Kroms
Also:
That art the best.

Comment from Kroms
Put some pineapple on that bad boy to commemorate the pain of TTG closing.

Allowed bbcodes:
[i] - Italized text
[b] - Bolded text
[url=http://example.com]Name[/url] - Creates a hyperlink
[quote=author]Quote[/quote] - Creates a quote box
[del] - Strikethrough
Fuck the Thumb, I'm heading to Tasty-BaconMojo!
Staff Blogs
Wait... - "Does anyone from Mojo actually have a blog?"

3 hours, 5 minutes ago