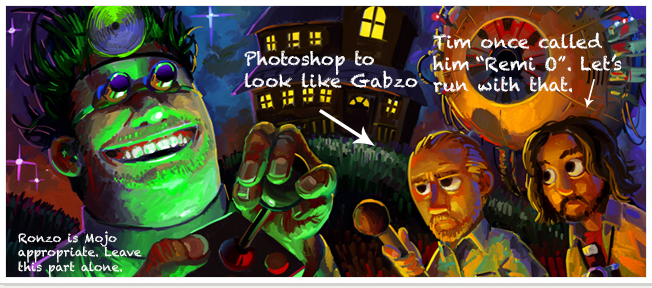 We waited, then Jason flipped us all off, announcing that Flavored Nations -- Mojo's Casablanca -- will not be released. Jason's statement was simply, "Sorry." Not unlike Orson Welles and Citizen Kane 2 in other words.
Some hope is still left: "When Bad Asp! gets the Freelance Police source code leaked out. I'll slip you a copy," said the young director.
We wait with bated breath, once again saddened that Jason does not care about Mojo's greater audience.
Comment from AlfredJ
I'm slightly disappointed there wasn't a press release citing current market place realities and underlying economic considerations.

Allowed bbcodes:
[i] - Italized text
[b] - Bolded text
[url=http://example.com]Name[/url] - Creates a hyperlink
[quote=author]Quote[/quote] - Creates a quote box
[del] - Strikethrough
Fuck the Thumb, I'm heading to Tasty-BaconMojo!
Staff Blogs
Wait... - "Does anyone from Mojo actually have a blog?"

3 hours, 5 minutes ago