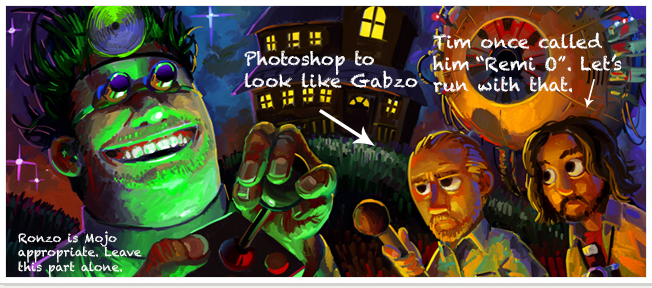 Remember
when I accidentally made a typo
that stated that "Double Fine Remastered" was coming instead of "Full Throttle Remastered"?
I just remembered that Double Fine Special Edition does exist. It was released exclusively at PAX East 2016. I guess my typo was prescient after all.
Comment from Jennifer
Neato - did you happen to see me there when you got it - I was volunteering at the Double Fine booth that weekend. :D

Comment from Scummbuddy
I got this at that PAX conference. It's quite nice. It comes with many of their games and different postcards of their games where you can slide the postcard cover art of your choice into the front spot of the game box.

Allowed bbcodes:
[i] - Italized text
[b] - Bolded text
[url=http://example.com]Name[/url] - Creates a hyperlink
[quote=author]Quote[/quote] - Creates a quote box
[del] - Strikethrough
Fuck the Thumb, I'm heading to Tasty-BaconMojo!
Staff Blogs
Wait... - "Does anyone from Mojo actually have a blog?"

3 hours, 5 minutes ago