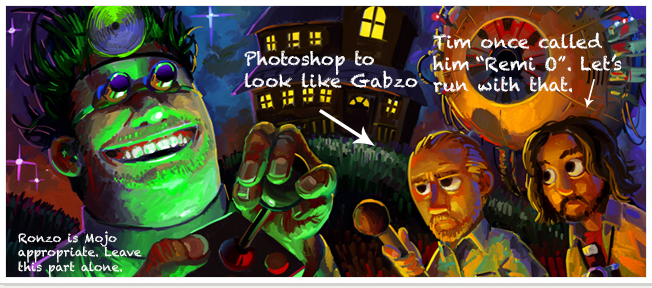 Our own longtime writer, the always incorrigible eT, pulling his best Kramer impersonation just this afternoon:
* LucasTones joined the chat room.
LucasTones: ah fuck, Remi just hear me out
LucasTones: it's 5600 words and I still haven't finished
LucasTones: what the fuck happens now
Original deadline? End of 2007. We are hopeful we'll see this article in 2013!
Comment from Shmargin
2014.

Comment from elTee
Well, the idea was hatched in 2007 :(

Allowed bbcodes:
[i] - Italized text
[b] - Bolded text
[url=http://example.com]Name[/url] - Creates a hyperlink
[quote=author]Quote[/quote] - Creates a quote box
[del] - Strikethrough
Fuck the Thumb, I'm heading to Tasty-BaconMojo!
Staff Blogs
Wait... - "Does anyone from Mojo actually have a blog?"

3 hours, 5 minutes ago